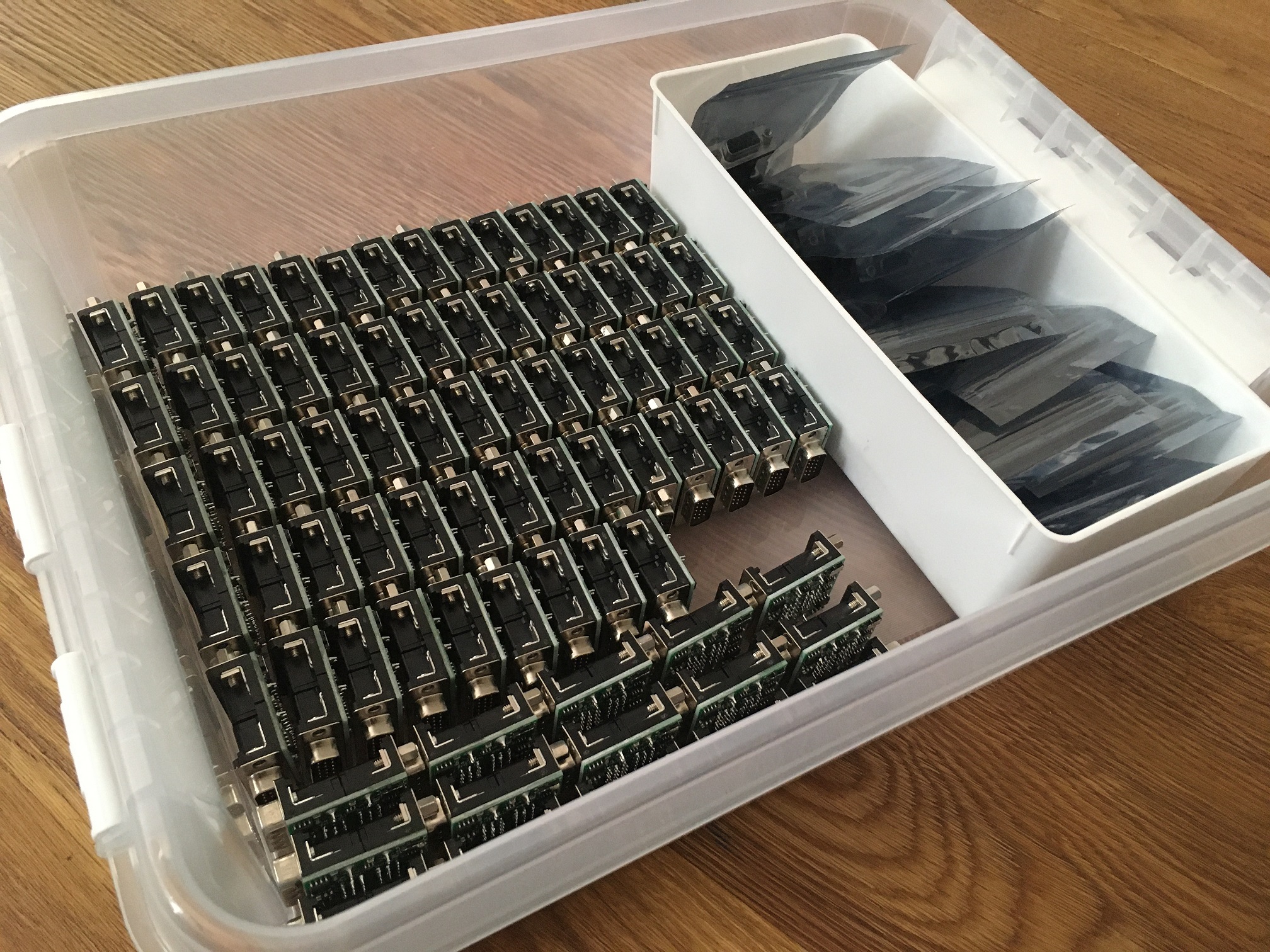 The tri-sync helpers are finally back in stock.  I'll be the first to admit that the utility of the Tri-Sync Helper may not have been communicated very clearly, and may be a source of confusion unless you already ran into problems and have spent some time researching solutions.  I'll try to update the website to make it easier to understand if you need one or not.
For now, it's an add-on to the Jammafier to that provides a more standard video signal from Arcade boards – this is useful for Tri-Sync CRT owners and people using the OSSC upscaler.
The arrival of the manufactured Tri-Sync Helpers (TSH), marks a couple of important milestones:
All products are in stock,  at the same time
All products are professionally manufactured
 It may seem trivial to keep stuff in stock, but for the type of niche products I sell it's actually a little tricky for a few reasons
Parts sourcing, minimum order quantity(MOQ), and time when doing manual assembly
MOQ for having things manufactured
Low and sporadic sales volume
Hopefully, having everything in stock will give me better data about actual demand so I can plan accordingly, I have already initiated another production run of the Jammafiers.
The Corona/Covid situation seems to have calmed down a bit in this part of the world, and I'm happy to report that FedEx shipping is back to it's snappy normal service.
To all existing and new customers, thanks for your support and have a great summer!