Description
This remote is a direct replacement for the remote control PCB used in a variety of Toshiba PF (pure-flat) 29" arcade CRT monitors. Compared to the original, it has two extra buttons allowing you to access menus to control:
If you put a blob of solder on J1, it will 'unlock' an extended range of brightness and contrast on most monitors, allowing you to go beyond 100.  In addition to extended range, it is also reported to fix a problem where values are stuck and not adjustable.


The most common cabinet that will benefit from this remote is likely the Sega New Net City (NNC), which often has a monitor with the PD-1843 chassis PCB.
Will it fit my monitor?
There is some confusion on the web when it comes to naming, some referencing the monitor model while others are referencing the chassis ID.
Known monitors
Your monitor should have a sticker with model number on it, in this case D29C255.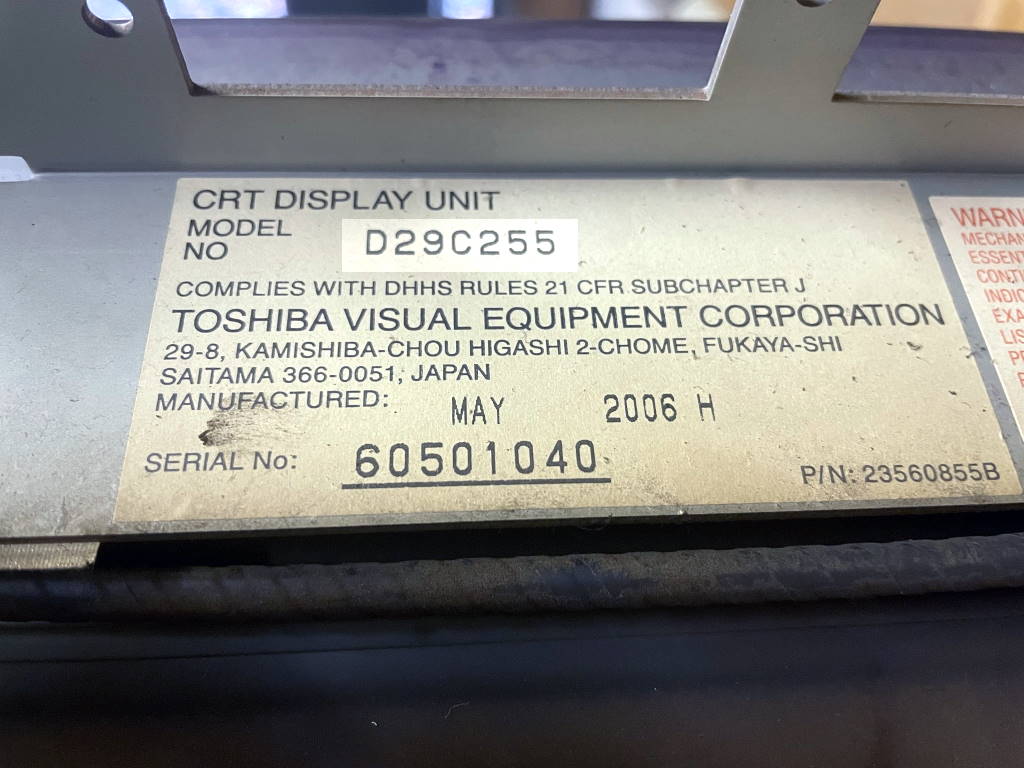 The following monitors work with the enhanced remote:
D29C051
D29CQ51
D29C255
D29CQ56
D29C356
D29C451
Known chassis PCB models
Your monitor will have a large PCB called the chassis, with an ID printed on it, in this case PD1843.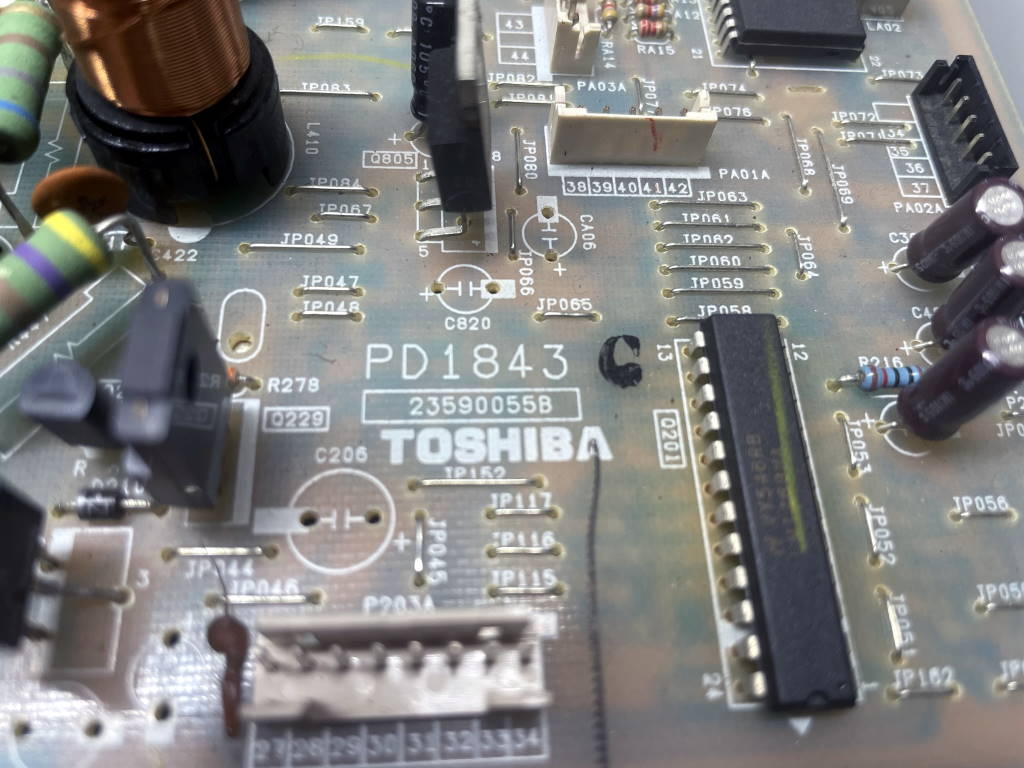 The following chassis will work with the enhanced remote:
PD1843
PB9920
PB9929
PD2367
PE0493